Introduction –
People these days are living in an era which is completely disrupted and here in such a scenario business needs to quickly change or transform to the new changes or happenings around it. With an increasing level of demand, it becomes nearly impossible for the traditional supply chain management system to perform well. The point of gaining a competitive edge over rivals these days is to adopt technologies that are automated. In this brief guide, you will learn about automated supply chain and why it has become compulsory and how data or details capturing automation can assist in streamlining your processes, and also help save the money and assist your business to be more competitive.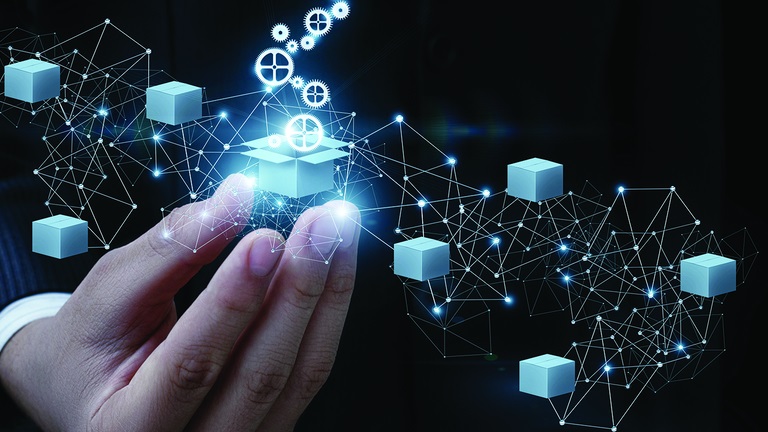 Supply Chain:
The entire or complete process of selling and producing goods is known as a "supply chain." It begins with the getting of the raw material to manufacturing, then storage, delivery, distribution, and recovery. Enhancing your supply chain to be as efficient as possible is important to being competitive. Supply chain automation, or automated supply chain refers to the use of the latest technology to automate the traditional manual tasks to streamline the flow of work and increase efficacy. These technologies comprise warehouse robotics, IoT, AI, machine learning, predictive analytics, digital process automation, data entry automation, optical character recognition, and so on.
Game Changer – Automated Supply Chain
It is more than a trend in a document, and automation or an automated supply chain can be called a true game-changer. It is the company that still completely relies on the processes of the past and will most likely find itself unable to compete in this quick-changing world. The old supply chain follows a lined trajectory from the suppliers to the end consumers and depends on the processes made on-premise like authentication of the goods, tracking, inventory tracking and stock tracking, documentation and so on. But the methods of that which was guaranteed in the past success are not efficacious today and they are likely to become outdated in the coming future.
How Competitors Can Work
The automated supply chain around the world has already transformed to a demand-driven paradigm where consumers order more frequently and expect quick delivery with access to virtual (online) data. High demand levels can't be maintained with legacy processes. Plus, they are expensive and prone to error. If issues like lost goods or delayed goods persist, then it is possible that your consumers can turn towards your competitors. So, if you stick hard and fast with the legacy processes, then it can slow your business and its growth. More companies these days are adapting to this kind of reality. A recent study has been done, in which it was found that 41% of supply chain professionals have planned or acquired a supply chain within the past 12 months.
Save time and money, and be fruitful.
Also, automated supply chain processes can assist your company in growing while saving money. Automation of the supply chain or the data connected with the processes can not only enhance your businesses to grow well but at the same time reduce the price and enhance the efficaciousness of your supply chain. One of the most time-consuming tasks is processing the documents in the supply chain. But now, by automating the manual tasks, you can not only save a large amount of time but also save money while making your office or supply chain run smoothly. And, most importantly, the employees can concentrate better on more productive areas and use their time wisely and fruitfully.