There are four main types of office chair for you to choose from.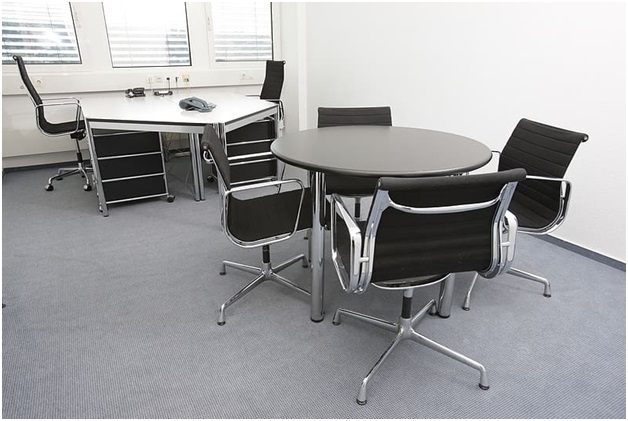 Home Office Chairs
These chairs are designed to fit into small spaces, which makes them ideal for a home office. They are not as formal-looking as company office chairs but can certainly be as comfortable. These chairs come with adjustable height and backrests, which makes them very comfortable for individual use. They often have wheels and 360-degree rotation, so it should be easy to reach everything in your home office.

Operator Style

Operator chairs can be found in most offices. They have adjustable heights and backs so that the individual operator can adjust the chair to the most suitable position for them. This is important for most jobs but especially when people are sitting down and working on a computer all day.
They are very lightweight and easy to wheel around the office. This is great for informal team meetings. It is relatively cheap to buy operator chairs for your office, and they are often brought in bulk, which can bring the price down even more.
General Ergonomic Office Chairs
These are most often used by people in management. They have more padding and higher backrests, which makes them ideal for people who are sitting down for a large part of the day. They are more expensive than the operator chair, but when it comes to office furniture, you do get what you pay for. There are a few things to look for in this type of chair, so make sure you choose the one that is right for you and your management team.
Executive Chairs
These are often used by the top executives in a company. They have adjustable height and back rests, but they also have a lot more padding and comfortable arm rests. They look very different to the operator chair, which sets them apart from the general operator style chair.
Many executive chairs are faux leather, as they are easy to wipe clean and they come in a variety of different colours. However, many executives prefer real leather chairs, as these can portray the prestige of a company well.
There are many different styles to all of these office chairs, so it should be easy to find chairs that fit well with the image you want your company to portray.