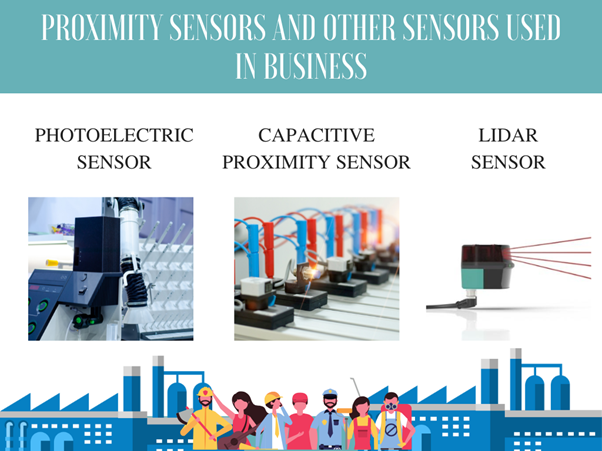 Sensors are some of the most widely used tools in a business. Without them, aspects of our security, automation, and other modern business processes will not be possible. Take the RFID system, for example. Also known as Radio Frequency Identification, the wireless system uses sensors to detect tags on products and people. They can alert businesses when items get stolen or pass through the sensor.
Security is just one use of the sensor. You do not need to look very far to see how businesses use sensors in other ways. Another example is the vast array of proximity sensors, which can detect the presence of an object when it enters the sensor's field.
Here are some examples of sensors used in businesses.
Photoelectric sensor
Photoelectric sensors emit a beam of light (which may be visible or invisible through infrared) via a transmitter. The photoelectric sensor can detect the distance, presence, and absence of objects using the sensor. You can find them in industrial applications.
Capacitive proximity sensor
A capacitive proximity sensor is a unique type of sensor that is non-contact. Instead of detecting via tags or other means, they can detect virtually any object without contact regardless of material type. We often use them for security purposes and other industrial purposes.
LiDAR sensor
The LiDAR sensor stands for Light Detection and Ranging. The sensor can detect obstructions or surfaces near or around an object. They do this by measuring the amount of time refracted light bounces back to the receiver and provides a 3D view of the area around the object. They're used for autonomous vehicles.
Pepperl+Fuchs Asia helps businesses with more secure and more reliable sensors and other equipment for everyday business operations, such as a managed switch or positioning systems. Learn more about their products and services by navigating to their website now.