Employee satisfaction, enhanced by benefits like health insurance and flexible work arrangements, directly impacts small business success.
Joining a Professional Employer Organization (PEO) can help secure competitive insurance benefits.
Flexible work setups, including hybrid, job-sharing, and remote arrangements, can significantly boost job satisfaction.
Prioritize employee training and engagement for efficient service delivery, fostering a loyal and motivated workforce.
Employee satisfaction is paramount when launching a business. Happy employees are more likely to be productive, contribute to a positive work environment, and stay loyal to the company. Happy employees experience a 12% spike in productivity, contrary to that of unhappy workers, who are 10% less productive. Furthermore, according to a report by the Society for Human Resource Management, 61% of employees said that the perception of the importance of their work was a critical factor in their job satisfaction. This suggests that employees who feel valued and believe their work matters are more likely to be satisfied and, therefore, more productive.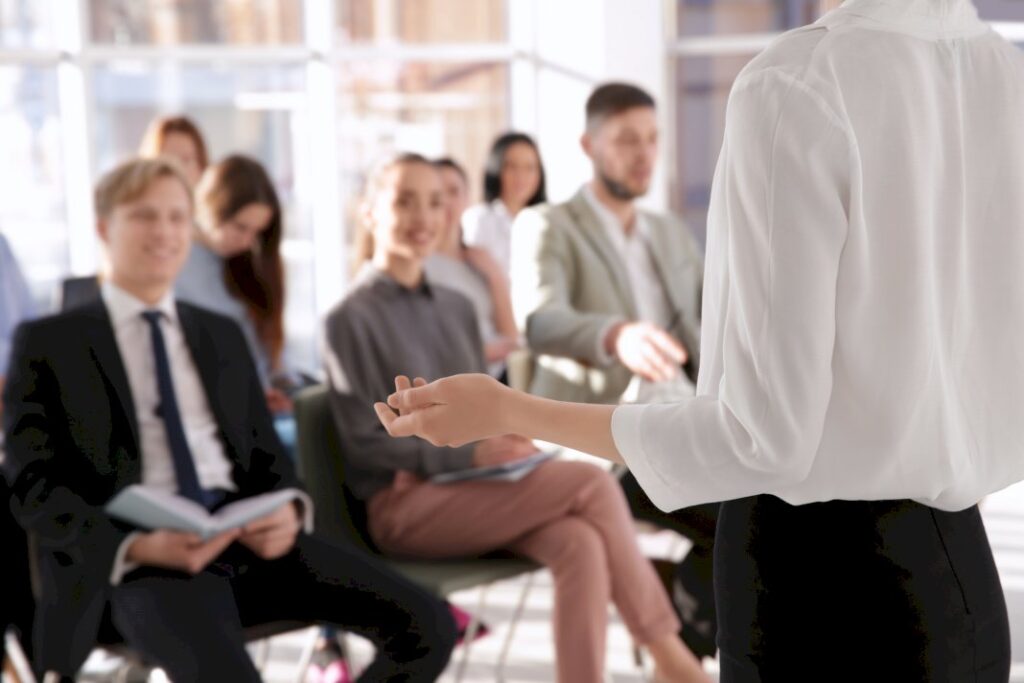 However, small businesses often struggle to provide the same benefits and resources as larger corporations. This makes it essential for small business owners to prioritize certain aspects. Here are a few to consider for your company.
Health Insurance
Health insurance is a cornerstone of employee benefits, often viewed as a reflection of a company's concern for its employees' well-being. It provides a safety net for employees, safeguarding them against unforeseen medical expenses and reducing their financial stress. This assurance can lead to improved morale and productivity. It may be challenging for small businesses to match the insurance benefits offered by larger corporations. However, there are strategies you can adopt to ensure your employees get the best possible health coverage.
One approach is to offer flexible medical insurance. These plans allow employees to choose the coverage they need, including preventive care, prescription drugs, and mental health services. This caters to the individual employee's needs and can reduce overall costs for the company.
Another way is to join a Professional Employer Organization (PEO). PEOs pool together small businesses to offer them benefits and insurance typically only afforded to large corporations. This way, you can secure better employee insurance plans without bearing the total cost alone.
Finally, consider health reimbursement arrangements (HRAs). HRAs are employer-funded accounts that reimburse employees for medical expenses, including health insurance premiums. They offer considerable flexibility and can be a cost-effective way to provide health benefits, especially for small and medium-sized businesses.
Remember, while staying competitive is essential, the ultimate goal is to show your employees that their health and well-being are a priority. Offering health insurance attracts top talent and retains them, fostering a loyal and dedicated workforce.
Favorable Work Arrangements
Flexible work arrangements can significantly enhance employee satisfaction, particularly in small businesses. These arrangements show that the company values employees' time and acknowledges the need for a work-life balance. This respect for personal time can foster a more substantial commitment to the company, increase employee retention, and boost overall productivity.
Hybrid Work Setup
A hybrid work setup allows employees to work from home to the office. This setup offers the best of both worlds, allowing face-to-face interactions and collaboration while granting workers the flexibility and convenience of working from home. This arrangement can reduce commuting times and costs, increase job satisfaction, and improve work-life balance.
Flexible Time Schedule
Flexible time schedules are another great way to improve employee satisfaction. With such a plan, employees can start and end their workday at times that suit them best as long as they complete their assigned hours. This flexibility can be particularly beneficial for employees with families, those pursuing education, or individuals with other personal obligations.
Job-Sharing
Job-sharing is an arrangement where two part-time employees share the duties of a full-time position. This setup allows employees to have a balanced work-life while still fulfilling the responsibilities of a full-time job. It can be an excellent solution for small businesses looking to retain talented employees who cannot commit to a typical full-time schedule.
Remote Work Setup
Remote work setups have become increasingly popular in recent years and for a good reason. They offer employees the ultimate flexibility – working from anywhere at any time. This setup is ideal for individuals who may have to relocate for personal reasons or those with long commutes. With remote work arrangements, businesses can also benefit from reduced overhead costs, such as office space rent and utility.
Employee Training and Engagement
Ensuring well-trained and engaged employees is another critical component for small business success. Training provides employees the necessary skills and knowledge to perform their duties effectively. It not only increases their efficiency and productivity but also instills a sense of confidence and competency. Well-trained employees are better equipped to handle customer inquiries, solve problems, and make competent decisions.
On the other hand, engagement goes hand in hand with employee satisfaction. Engaged employees feel a deeper connection to their work and are more invested in the company's success. They are likelier to go the extra mile, exhibit a positive attitude, and stay committed to their roles. Engagement can be fostered through regular communication, constructive feedback, recognition of good work, and opportunities for career advancement.
In a small business setting, where every individual's contribution significantly impacts the overall performance, employee training and engagement can play a crucial role in business growth and sustainability. By prioritizing these aspects, small businesses can cultivate a motivated, well-equipped, and loyal workforce, improving service quality, customer satisfaction, and business success.
Final Thoughts
Starting a business is no easy feat, and with limited resources, small businesses must prioritize certain aspects to succeed. While financial constraints may exist, investing in employee satisfaction should never be overlooked. Health insurance, favorable work arrangements, and employee training and engagement are some critical areas that can significantly impact employees' happiness and productivity. As a small business owner, it is essential to prioritize these aspects and continuously seek new ways to improve employee satisfaction. After all, happy employees are the backbone of any successful business.